Actually, it's designers and creatives who have come a long way (and don't call them baby) and the gender split is about 50/50 when it comes to freelance. If you ask anyone who has taken the leap and become a freelancer they'll tell you they love the work, but the everyday minutia can stifle creativity.
Fortunately, if you live in the Minneapolis area, Navitor, AIGA Minnesota and CoCo Coworking are co-sponsoring SoloCamp this Saturday, April 27th from 9-3 p.m. at Coco Minneapolis. This one-day unconference for freelance/solopreneur designers, consultants, writers, developers and creatives offers those necessary skills that freelancers need to bulk up on.
If the above looks like your business plan, clear your calendar! You need to go to SoloCamp.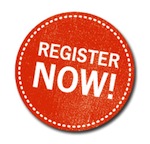 The program includes information about marketing (online and traditional) social media, SEO, PPC, contracts, pitches and even the often elusive information on business – practical advice on incorporation, taxes, banking, insurance, partnerships and more. And, yes, that is not all. SoloCamp will review portfolio sites as well as designer tech tools. The program runs from 9-a.m to 3p.m. Learn more at
Navitor.com
.